Michael Phulwani, Esq.- The Loss of an US Immigration Icon-  Attorney to Bollywood, Mentor for Thousands, and My Dear Friend!
By
Dev Banad Viswanath, Esq.
---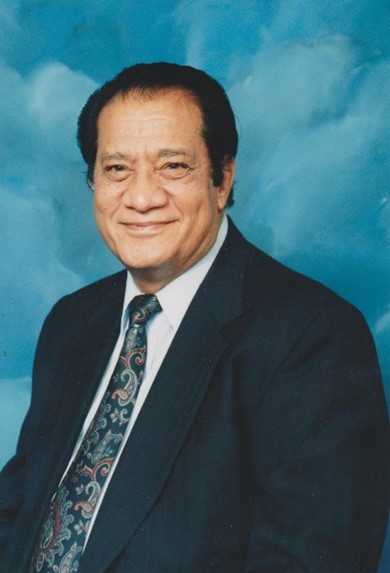 The world lost a tremendous soul this pass weekend. A loss of epic proportions, by the departing from this mortal world of Mr. Michael Chanrai Phulwani, Attorney-At -Law. He was a very well respected and knowledgeable US Immigration and Consular attorney. He was an extremely successful and savvy businessman. And most importantly, he was a great mentor and dear friend. In many ways, he was my professional father and certainly taught me all I know related to Consulates and Visa Processing.
I met Mr. Michael Phulwani around 1980.  He started the 1st US Immigration TV program, Immigration & You on Vision of Asia, the Indian Television program started by my parents.  He had come to the US some years earlier, already a practicing Indian Attorney working for the National Rail Company of India.  He emigrated to the US and shortly after working in a few other areas of law, he settled down and thrived in US immigration. When I met him, I knew his as "Phulwani Uncle" or "Mr. Phulwani".  The latter moniker I came to use for him throughout the 40+ years I have had the privilege of knowing him.
To be around Mr. Michael Phulwani, was to be around the presence of a mind that was constantly working, continuously thinking of something of importance and always willing to share his knowledge.  He may not have always agreed with you, but he was always willing to hear your thoughts. He would always say that everyone can learn something, and no one knows everything.
If there is one thing about Michael Phulwani, it was that he knew Bollywood, and the Bollywood industry KNEW HIM! Any time the Hindi Film industry had a film shoot, or scouting to be done, or a Bollywood show tour in America, it was Michael Phulwani who they would reach out to for assistance. The Kapoor Family, Yash Chopra, Karan Johar all knew the attorney to call. His record and reputation for getting famous people visas was well known and well documented.  If you were in Mumbai and needed a visa for anyone of Bollywood's 'A' listers, all that was needed was a phone call or email to "Phulwaniji", and he would get it done.  He used his decades of experience, understanding of Immigration laws and deeply rooted connections that he developed over the years to make sure the job would get done!
He was an advocate for Immigration Issues in the United States. It was not uncommon for him to write letters to US Senators and Congress people who were involved with committees related to Immigration and also to communicate with his thoughts on positions to our National and local chapters of the Immigration Bar (the American Immigration Lawyer's Association). He was also a mentor, guiding hundreds of practitioners on consular practice issues. He was also a co-author of the Chapters on the US consulate and embassies in Pakistan, India, and Bangladesh for many years bringing useful information to thousands of attorneys and legal staff on how the consular posts functioned and best practices.
He also was the reason for thousands of South Asian Americans and Indo Caribbean American were able to come to America and establish the United States as their home. He utilized his vast knowledge of Immigration laws to help people even in the most complex cases.
But, most importantly, he was my friend, my dear friend, as he was for so many.  I am not special in finding a bond with Michael Phulwani, but I would like to believe that what we shared was special nonetheless.  We talked almost every day and texted eachother even more than that.  I had dinners with him regularly, and occasionally had the chance to enjoy a glass of wine and discuss the immigration issues and political matters of the day! He was a great friend, guide, mentor and father figure to me.  He always had wisdom and advice to offer and I was very grateful for it and I still am! For all his fame, and respect and success in life, I will always be grateful for his smile and his blessings!
To Mr. Michael C. Phulwani, whereever you are, I wish you a safe journey and I thank you for all that you have shown me and taught me. I thank you for your friendship. And I pray that the Lord above blesses you always  and you in turn will bless us all!